Artistic expression - painterly sensuous elegant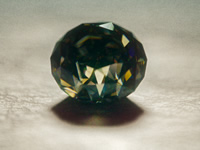 Dutchbaker "Renaissance 3D" product visuals: Photorealistic 3D in the tradition of the Renaissance! I love the Renaissance attitude for its exceptionally puristic visual goals. 3D tools of today apply the laws of physics to render these images of perfection.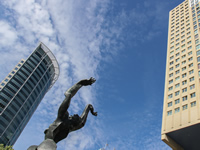 Photo's... the buzz of the fleeting moments. I have a small archive with pictures of places I visited in Europe with my relic Pentax Spotmatic. I've gone digital of course, but I still do analogue pictures as well, digitizing the negatives. I also do portraits occasionally.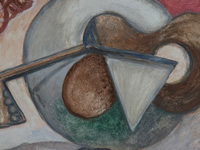 The directness of drawing and painting is unique and essential and it always will be. It's part of us, part of our world. Drawing and painting started when we first noticed the naturally pigmented materials like charcoal and colourful soil, fascinated as we are by their appealing colours.
---
About Dutchbaker
In maths class of '74/'75, I had my first try at programming in Algol 60, in a deriverate called Ecol. I started drawing, painting and photography in the 80's, and meanwhile it was the dawn of pc's. I got into programming (GFA-Basic), produced 'programmed images', abstract patterns that would endlessly be changing.
In the 90's I did 3D for tv-commercials. Around that time internet came up, so I ventured into that brand new world as well, with online projects, cultural information projects and advertising. ...And expression in traditional media is continuing. Tempera and computer generated images, all wired for expression.
Get your design or visuals!
Get in touch now!
Tel. (+31) / (0)6 (The Netherlands)



---